This is a stunning scenic drive that you'll need a day to complete. The Road to Hana or the Hana Highway is 103km (65miles) and with all the stops it will take about a day. You can choose to stop at as many or as few sites as you like and there is plenty of info online for must sees.
Twin Falls
Our first stop was Twin Falls. A very cute little waterfall tucked off the road to Hana. It was a short and easy walk and we somehow were the only ones there (momentarily) even though the car park was full.
The Hana highway wraps around the coast and there are lots of single lane-give way roads with sheer drops to the side.
Massive Waterfall #2 (Name Unknown)
After finding another waterfall (there are SO many!) we stopped for our picnic lunch. Afterwards a coffee break in Hana town and continued onto the beach down there.
Pools of Ohe'o / The Seven Sacred Pools
The Seven Sacred Pools were the next stop! Sadly, the pools were closed for swimming but it was a stunning site nonetheless.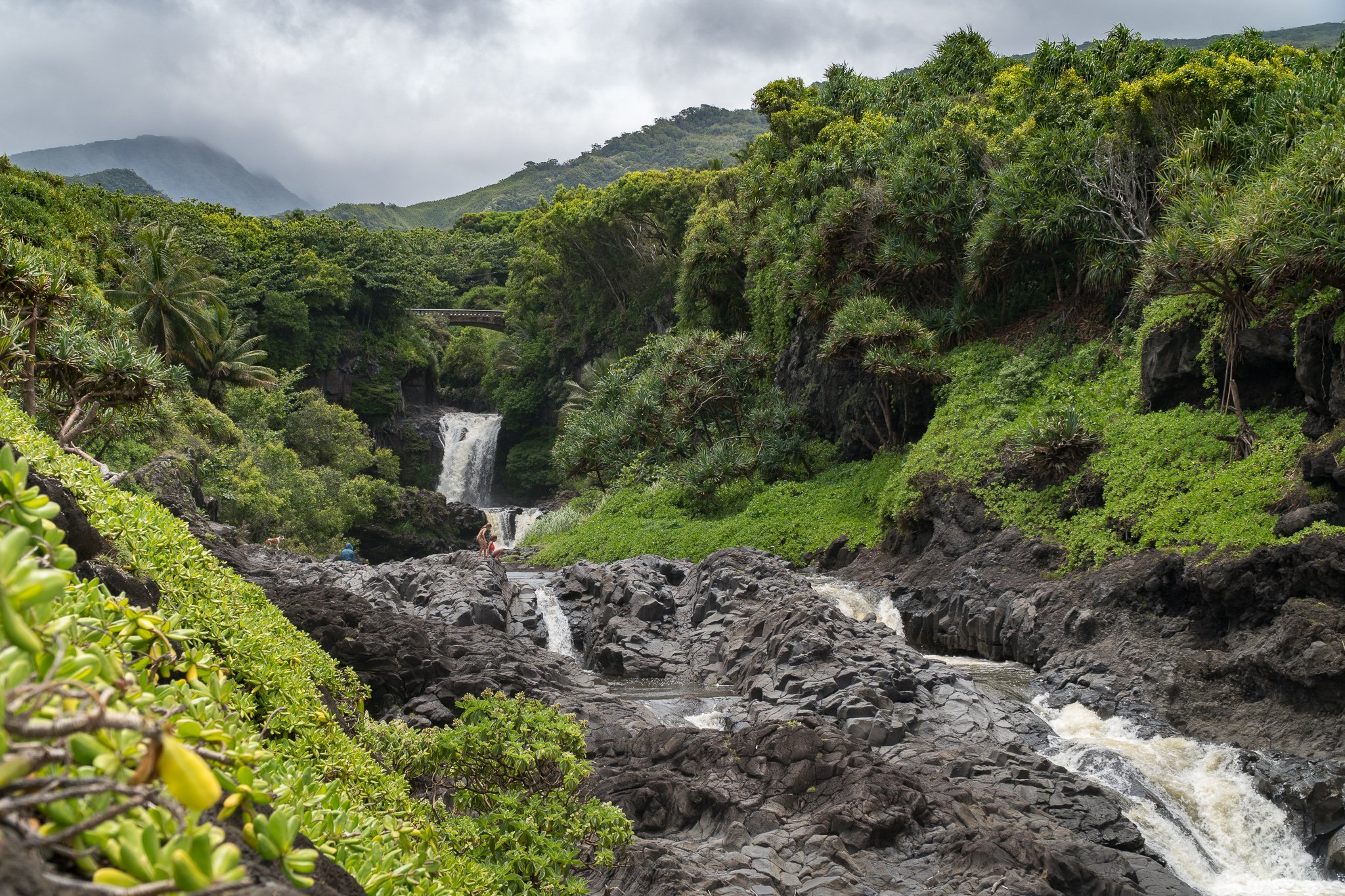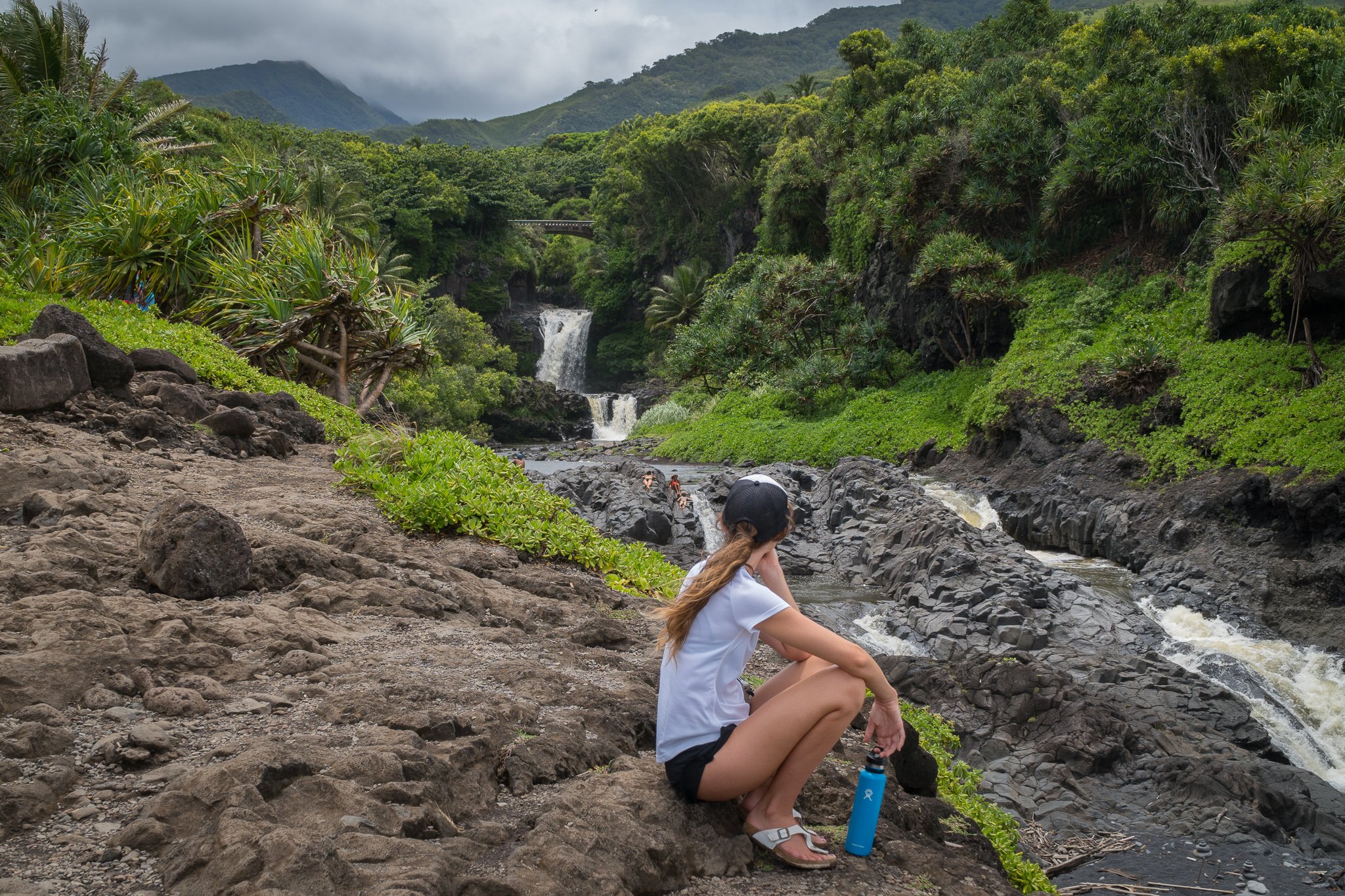 The collection of pools (there's actually more than 7) is a really beautiful site. There is a big hike you can also do but we were pretty bloody hot by then!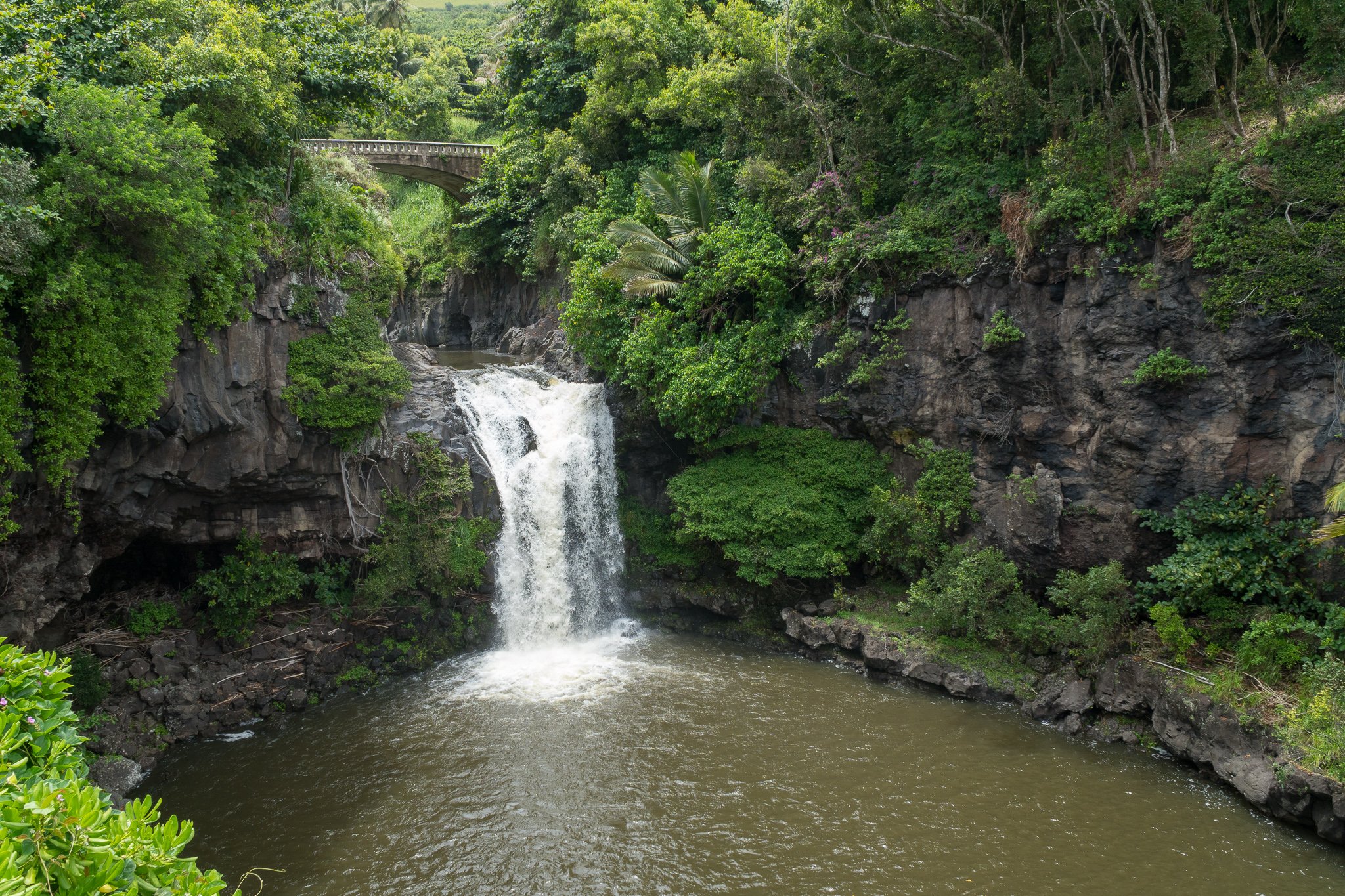 Loop Back to Paia Town
So from the Seven Sacred Pools most people turn around and return they way they come. This is what the guidebooks will tell you as well as most other maps. The road does, however, link all the way around. The road was closed for some time (I think from an Earthquake) and it's bloody sketchy in parts but we decided to try and if it was really that bad  then turn around.
Luckily, there was barely any other cars on this part of the road- just local traffic it seemed. Yay. I probably shouldn't be recommending this because it's not a sealed road so if you take a rental through there and have a problem or accident your insurance won't cover anything.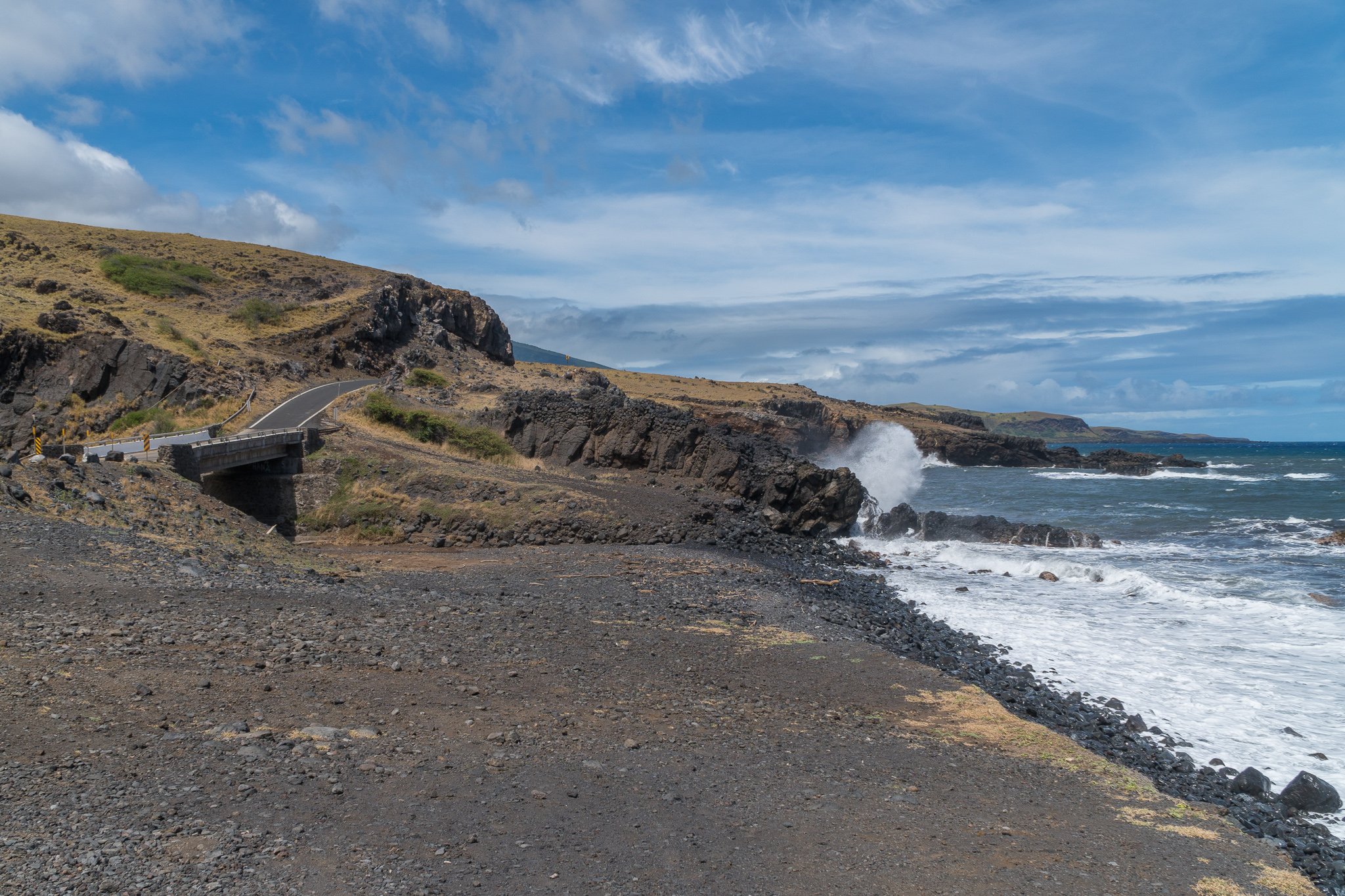 Such incredible scenery though! It was really cool! In the windmill picture, you can see the silhouette of the Big Island.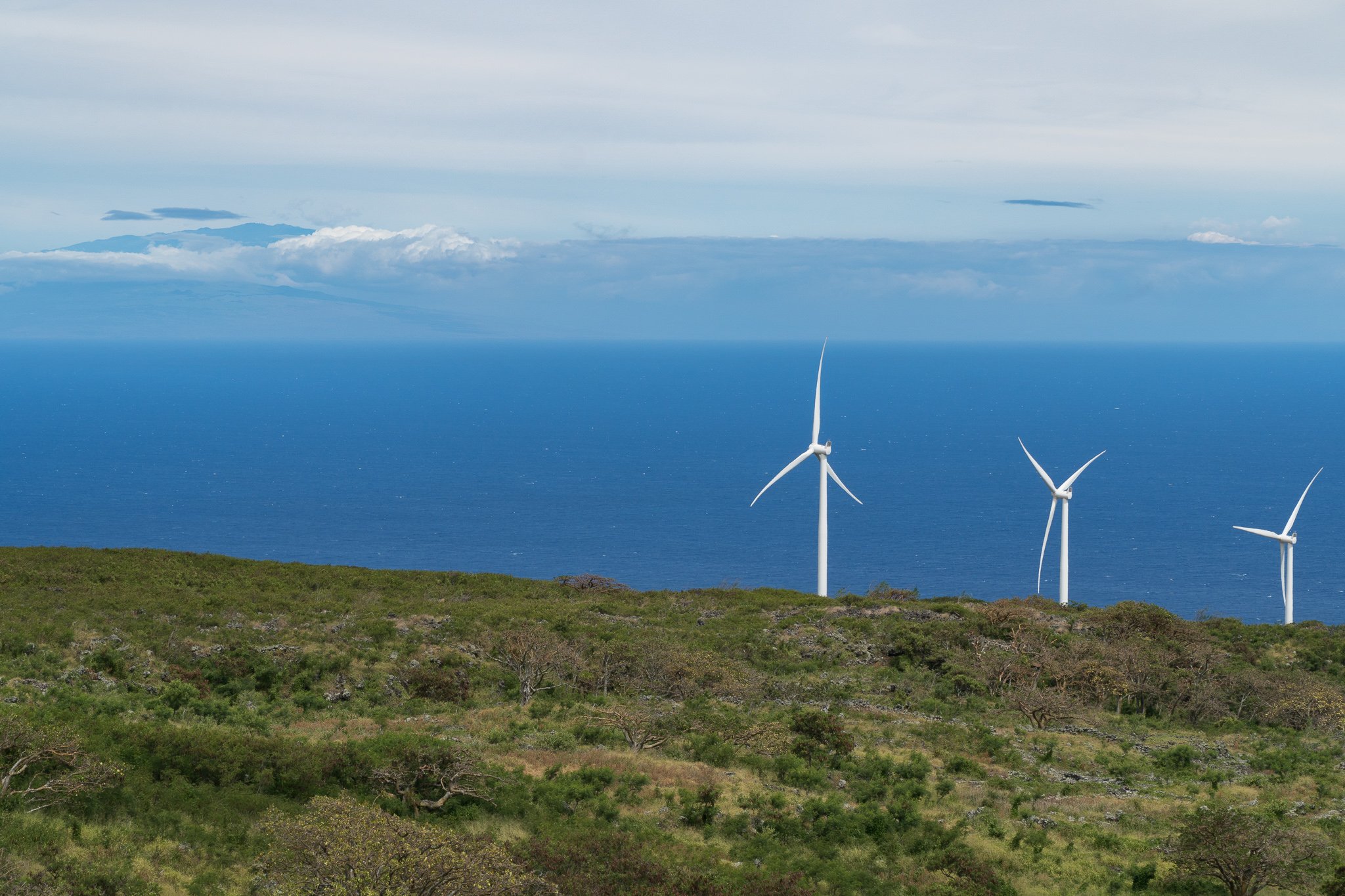 The loop back includes passing through Up Country Maui (I think that's what it's called). Pretty epic views over Maui, aren't the mountains gorgeous!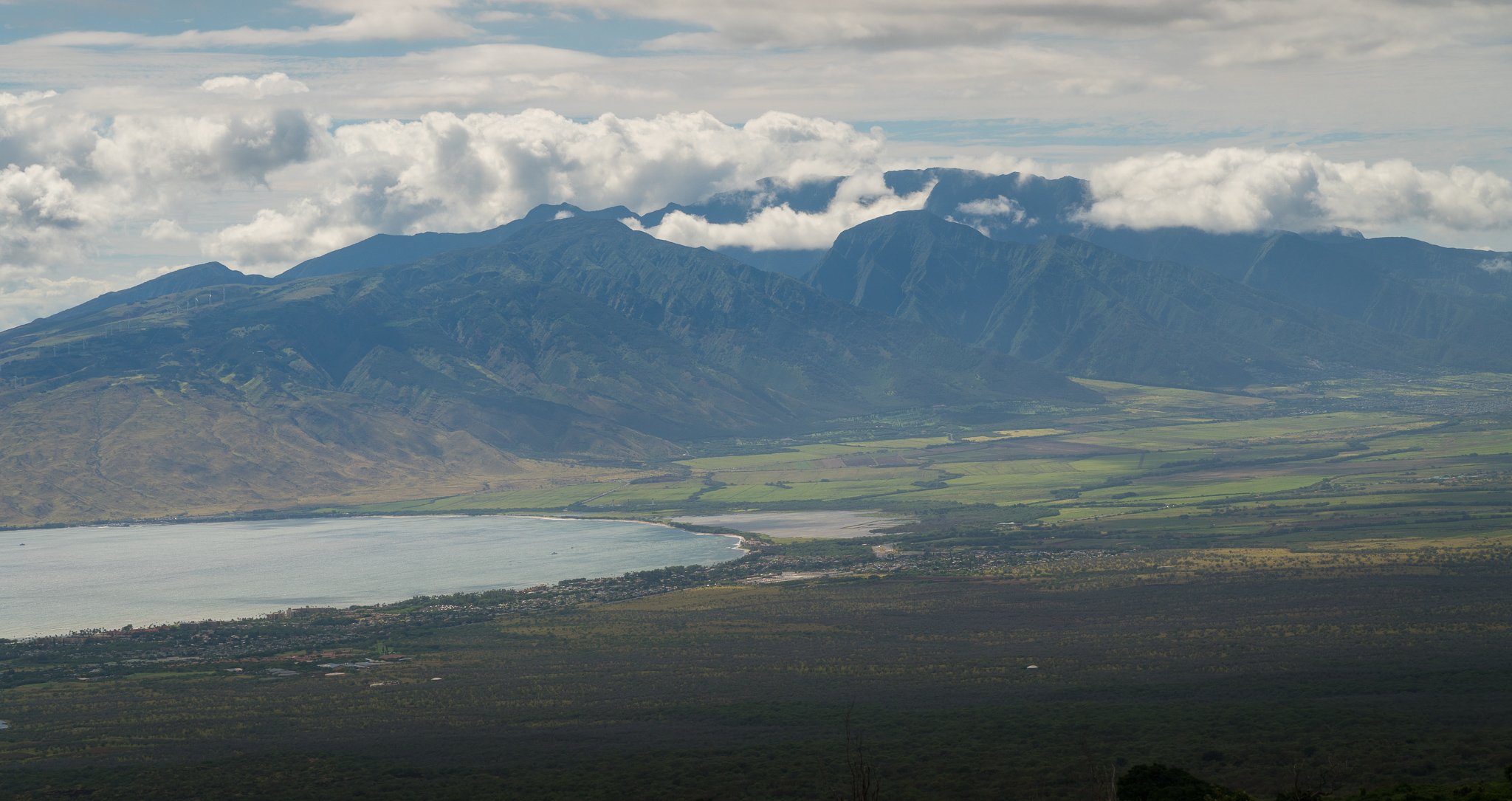 A really fun day out and we highly recommend the Road to Hana it if you visit Maui. I hope you enjoyed this post! For more in the Hawaii Series check out:
? Volcanoes National Park, Big Island