An absolutely breathtaking view while watching a Mauna Kea sunset. Literally -it was bloody freezing at the top! Around 11 degrees – it even gets snow on it in winter.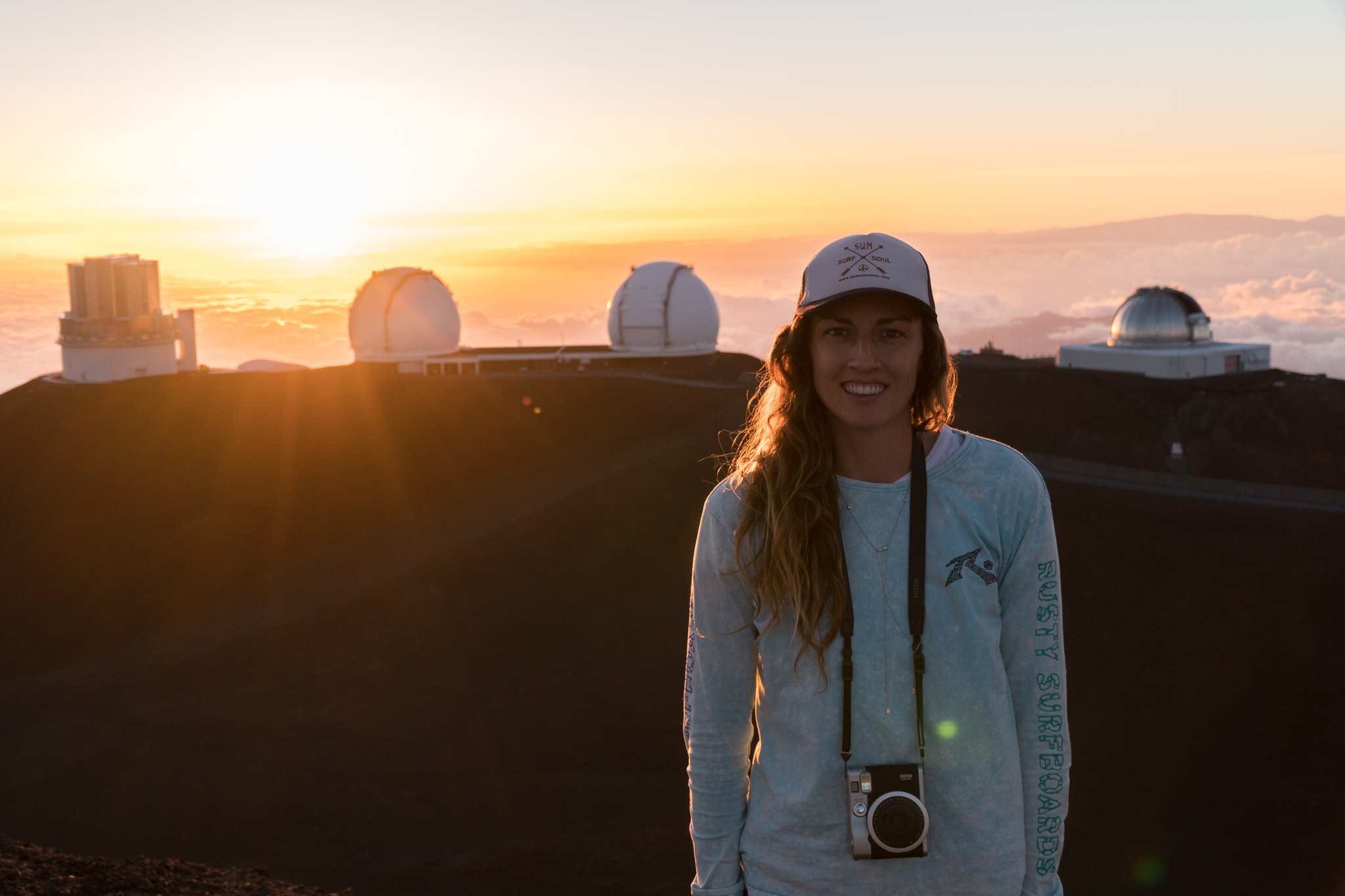 Mauna Kea, Hawaii – Tallest Mountain vs. Everest Highest Altitude
Before you get your knickers in a twist read on for why and how Mauna Kea wins the title of Worlds' tallest mountain. The total altitude is 4,205m (13,796 ft) which is much lower than the 8,850m of Mount Everest. BUT the base of Mauna Kea is 6,000m below sea level (19,685ft). This makes the total height of the mountain over 10,000m high from base to tip. Hence why Mauna Kea is the Worlds tallest mountain.

Visitor Centre
At 2,800m (9,200ft) is a visitors centre. It's advised to stop here and adjust to the change in altitude. Recommended waiting time- 30mins. Once night falls they also bring out telescopes for the public to stargaze. There's a little space shop too. I bought some space food- a freeze dried cookies n cream ice cream sandwich- I'm still yet to try it.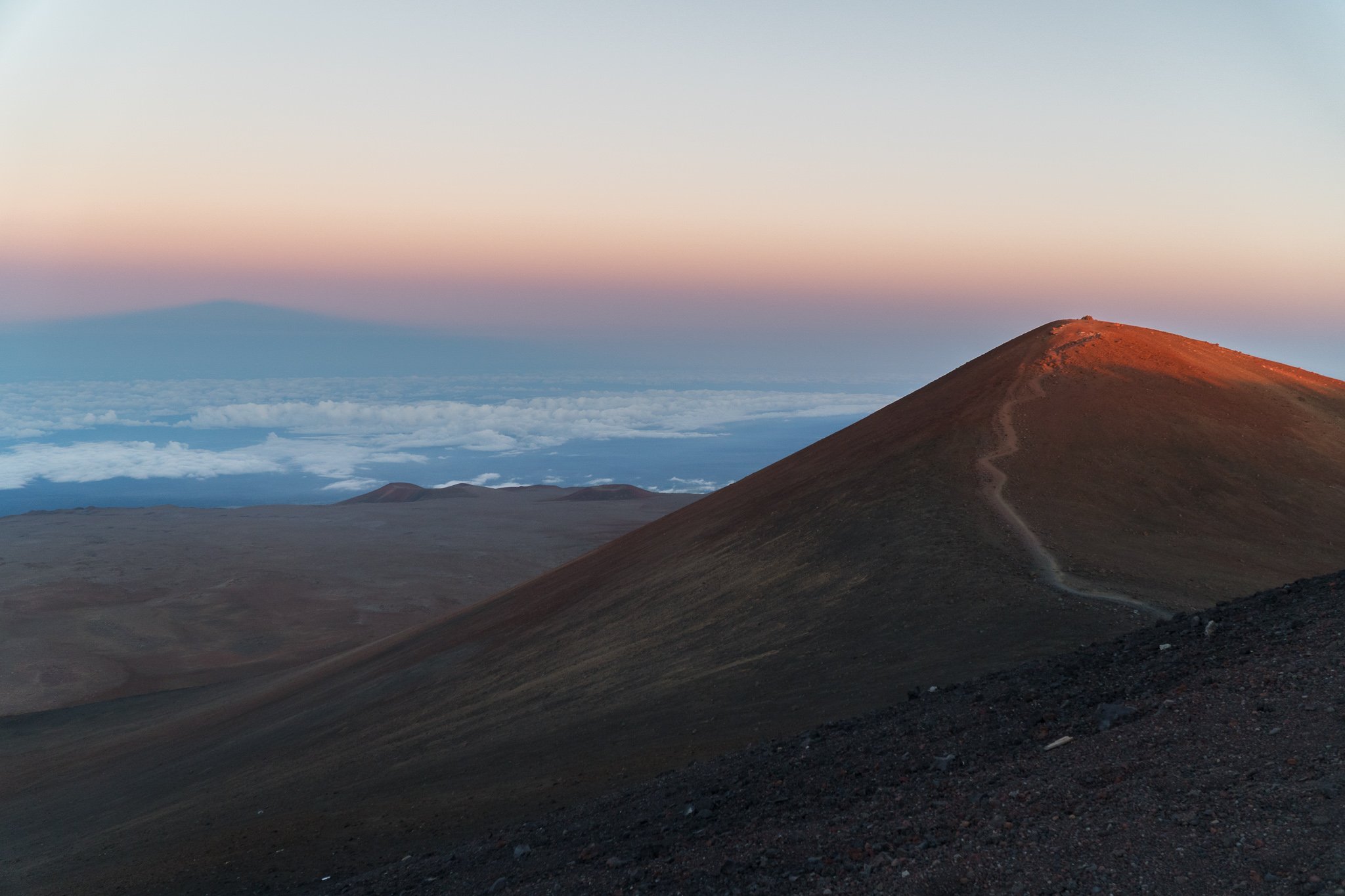 Drive to the Summit
Once you've adjusted and if you have a 4WD you can drive to the summit. It takes about 25mins and is a little spooky at times. The idea of acute altitude sickness had me thinking of a back up plan if Daniel suddenly passed out behind the wheel, haha!  There is also the option of hiking to the summit but that's a whole day trip. 8hrs return apparently.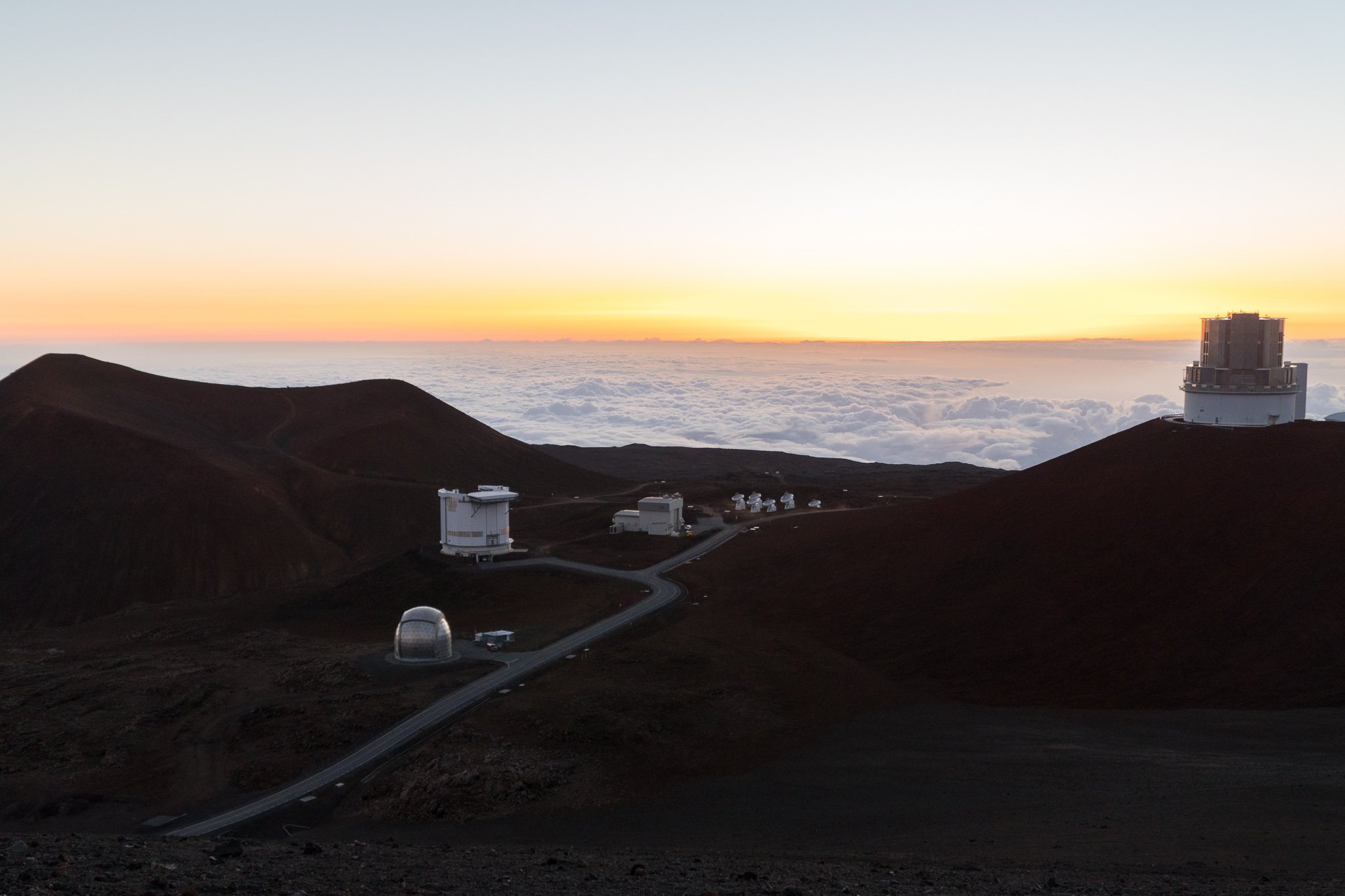 Worlds largest Observatory
The Worlds' largest astronomical observatory is situated at the summit. An ideal spot as it's above 40% of the Earths atmosphere meaning it's super dry and free of clouds. In total, 11 countries support the observatories. For example, the NASA Infrared Telescope is run by NASA (U.S. Government), the Keck twin telescopes are built by the Keck Foundation and used by University of California, University of Southern California and University of Hawaii, the Gemini North telescope is supported by a consortium representing 7 different countries. Info provided by the Mauna Kea Visitor Station. Can you imagine what they can see from them!?? I would LOVE to take a look.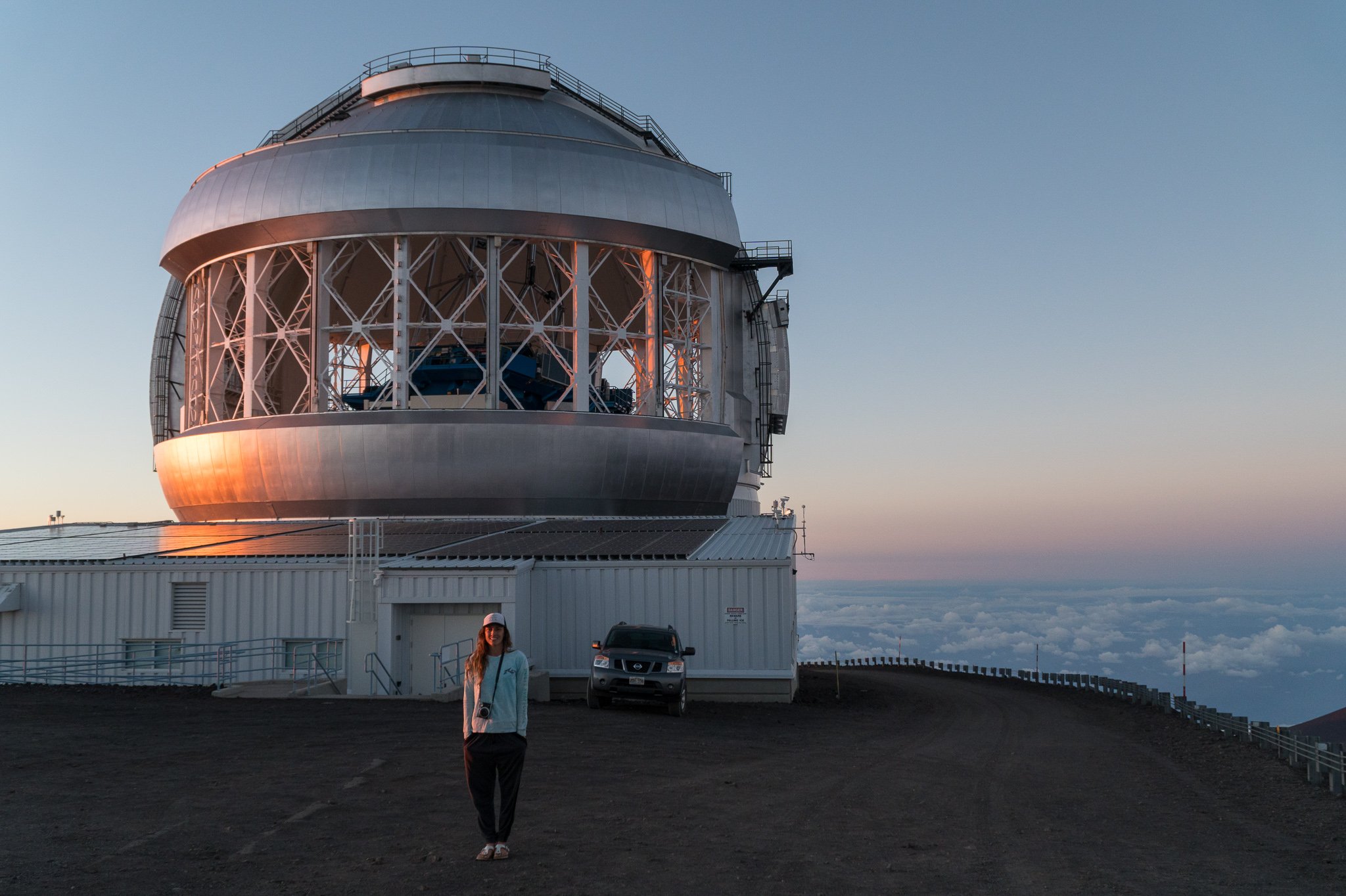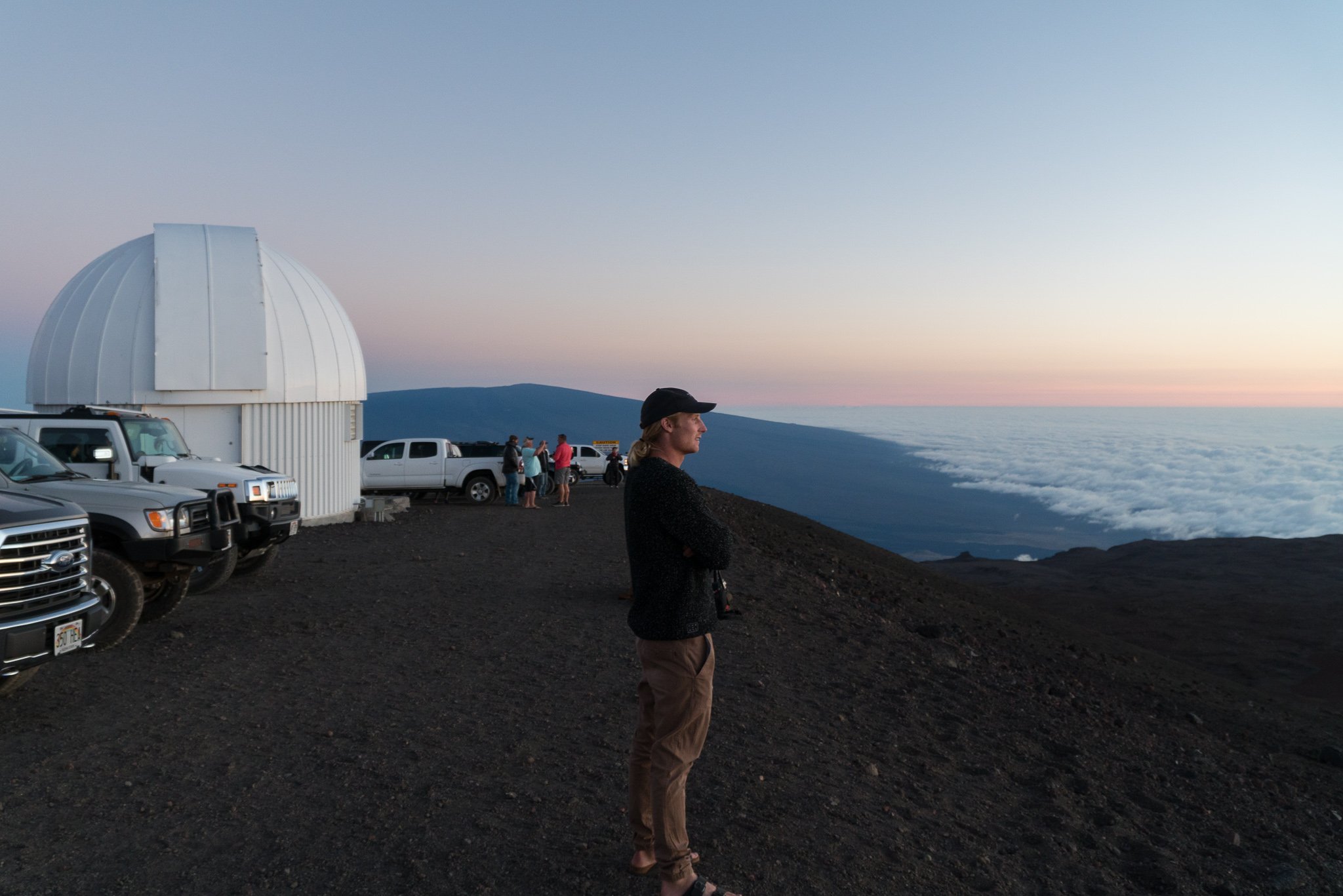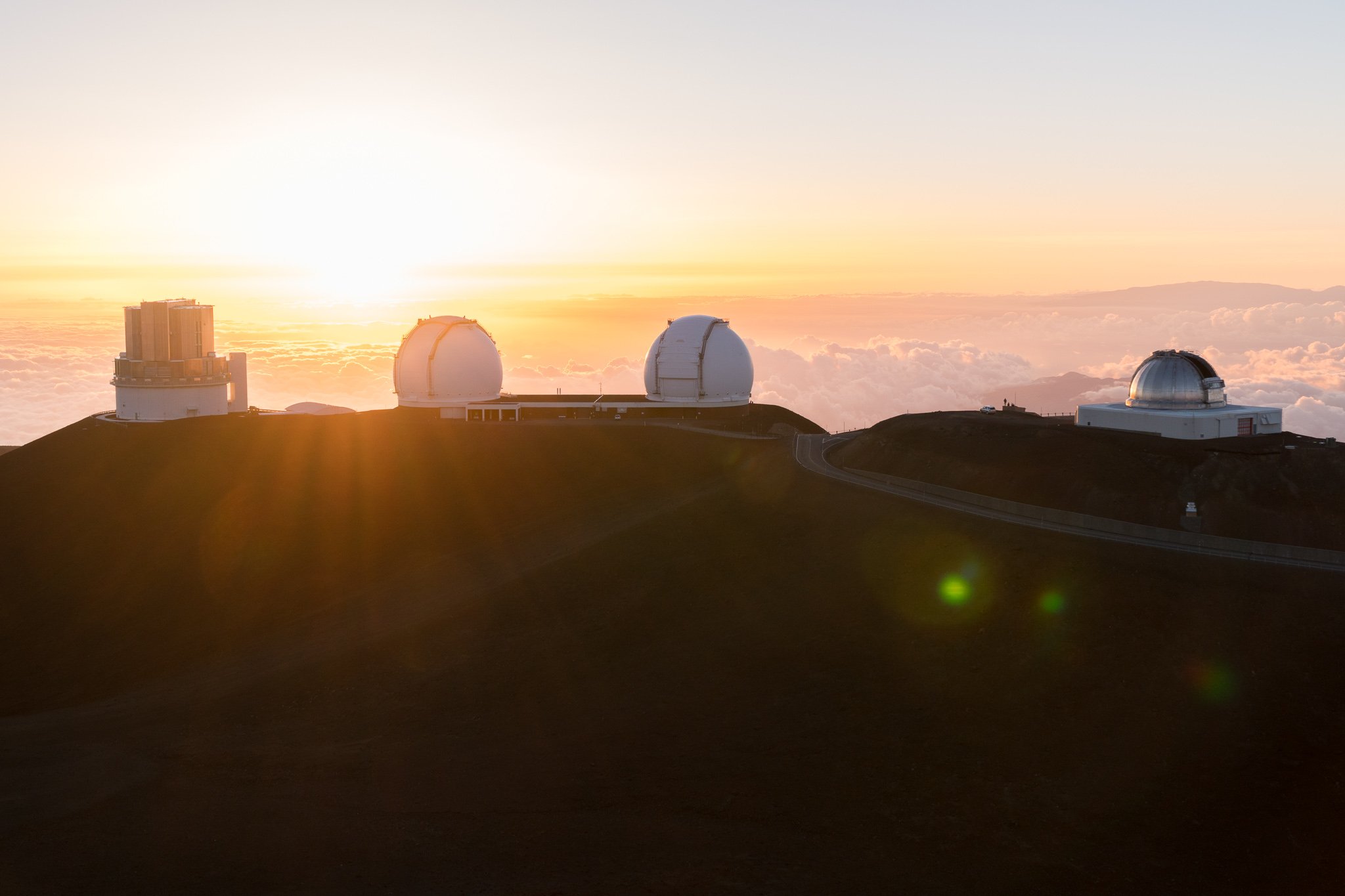 A really incredible view and something to add to your Big Island bucket list. Hiring a 4WD was worth it just for that.  We caught a sweet moonrise on the drive back down too.
Check out the other posts in the Hawaii Series here:
?Volcanoes National Park, Big Island