The Volcanoes National Park is pretty bloody epic. Definitely worth the visit. Walk through a crater, walk through a lava tube and go watch lava flowing into the sea. It's got to be one of the easiest places to view it in the world?!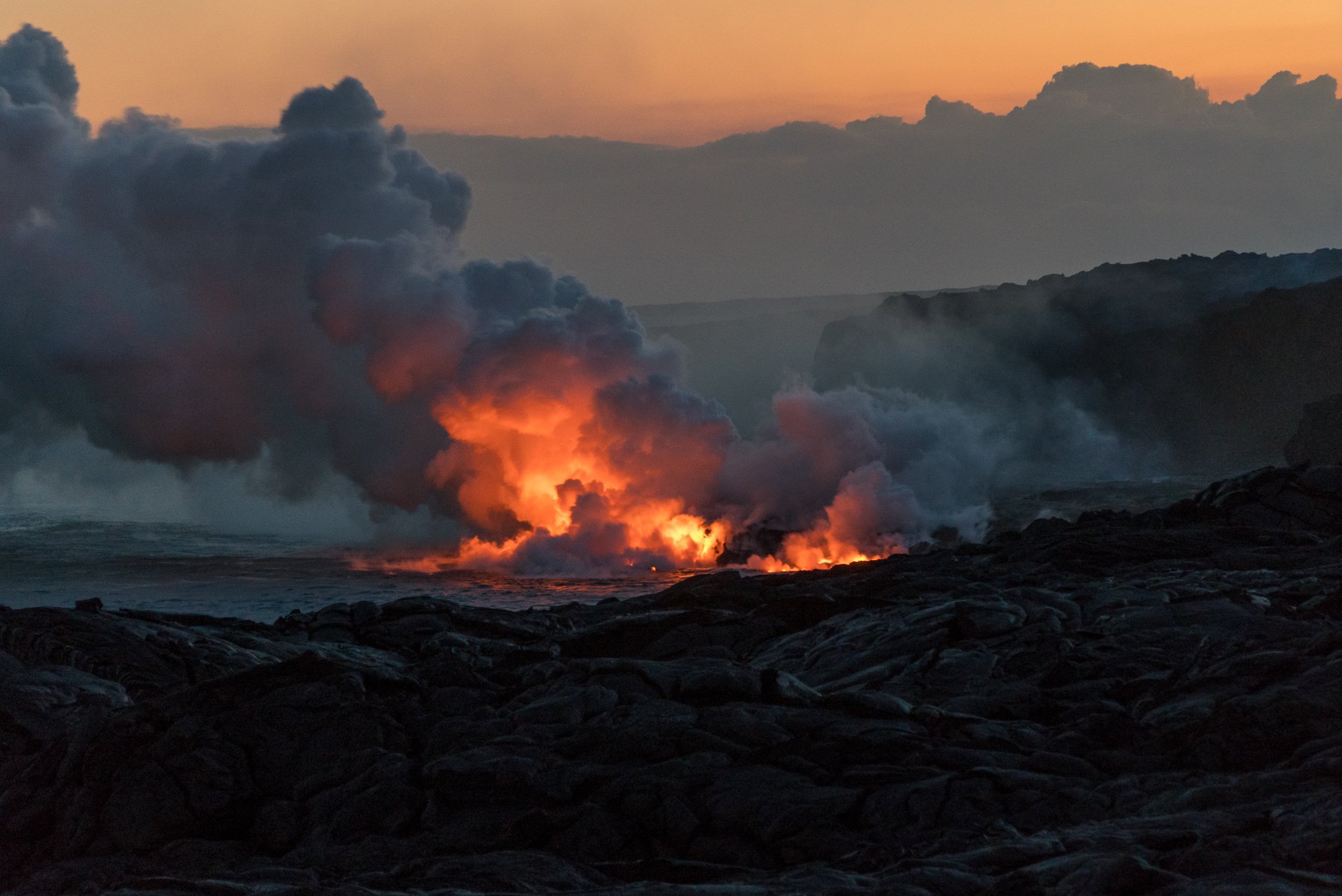 Lava Flow
Two of the worlds most active volcanoes Kilauea and Mauna Loa are on the Big Island of Hawaii. Kilauea has actually been erupting continuously since 1983 which has and still is growing the size of the Island.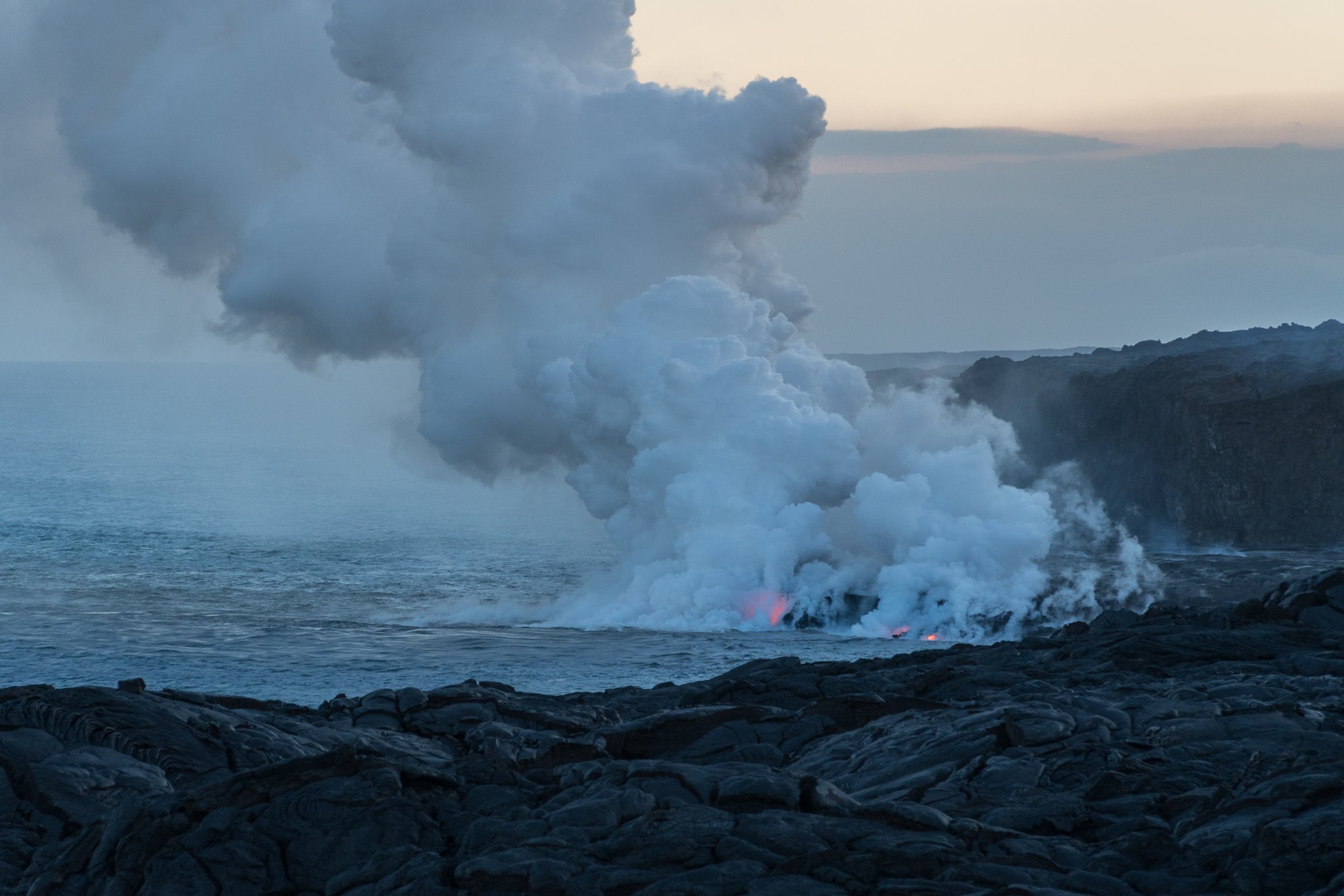 Due to all the volcanic activity, there are earthquakes and tremors regularly here. Most of them are so small you don't notice it but from time to time there are rather big ones. The morning of our lava viewing expedition at about 7am I woke up to the whole house shaking. Not sure if I was dreaming or not I threw my arm across and whacked Daniel on the back and yelled EARTHQUAKE. Well, it felt pretty similar to the ones we experienced in Colombia but I must say about 100 x less scary because this time we were in a house as opposed to an apartment block. Regardless I still just laid there like a stunned mullet waiting for the walls to stop shaking.
The earthquake was a 5.1magnitude and we were hoping it might have caused the lava to start spewing out like crazy into the sea. But no, just the usual activity, you can check if it's flowing on the NPS website before you go. Check out how intricate the solidified lava is. Pretty trippy walking over it, and you can also see it while snorkelling. ?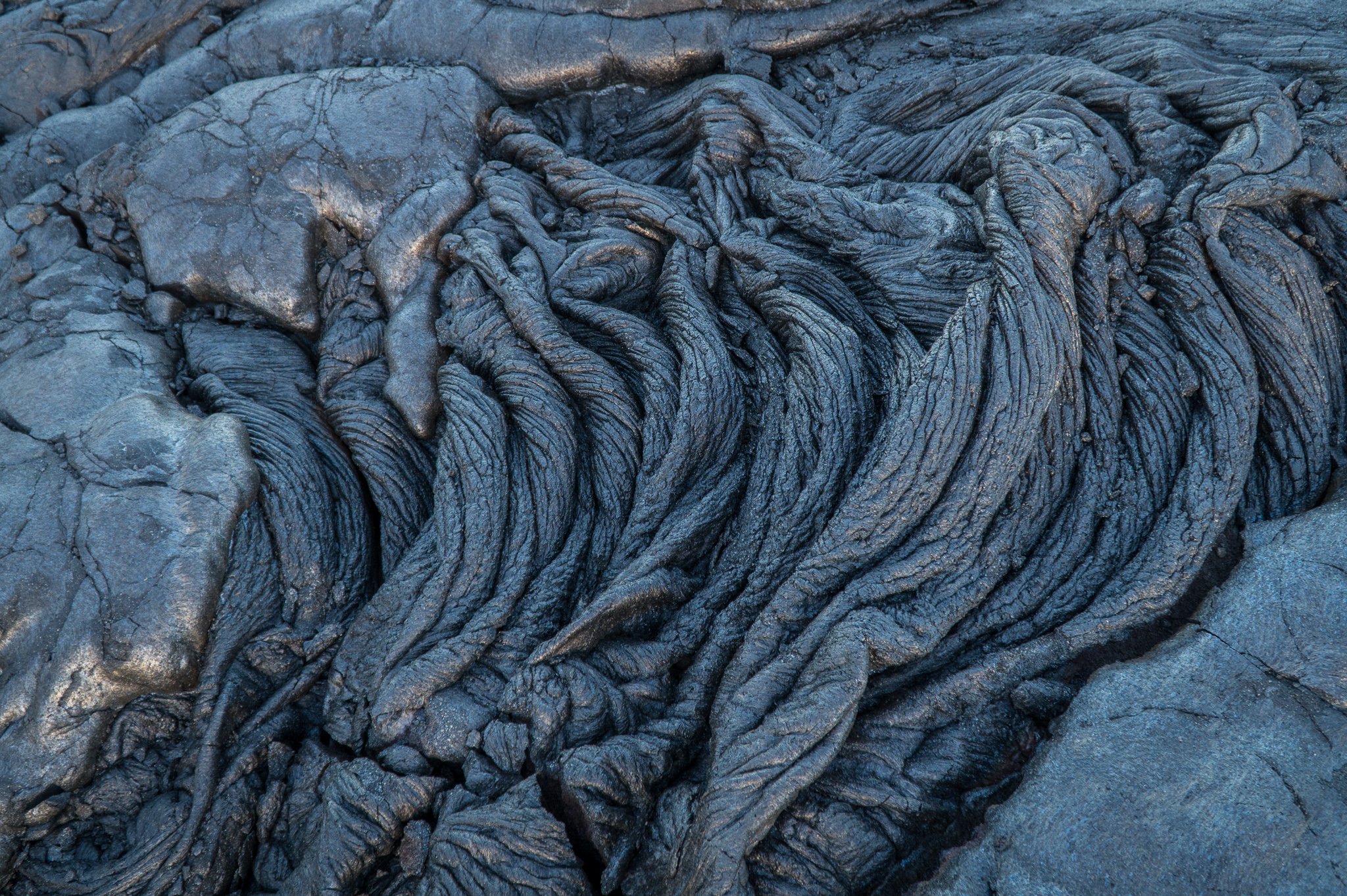 Mission Lava Flow
We hired bicycles and cycled the trail to the lava viewing point. There are heaps of companies at the start of the trial that you would hike. We reserved ours online but you really don't need too. It's 4mile/7km track so to walk would be a bit taxing, relatively flat but it's a loose surface. It's a super mesmerising site once you get there, we sat for what felt like 5mins but was actually an hour. Super cool!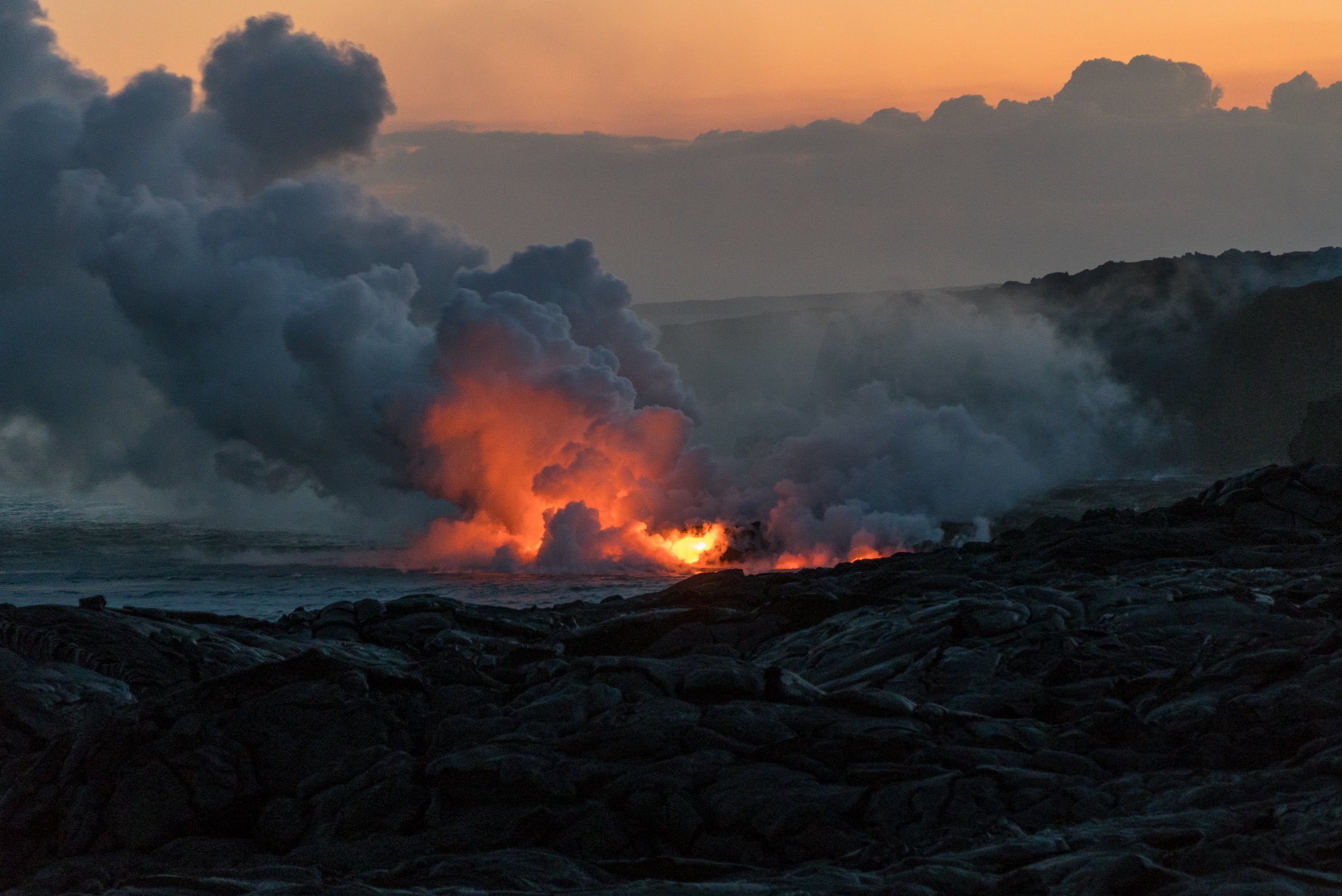 Lava is visible on the mountainside and you'd be able to get up really close to it but one local mentioned it would be a 6hr return trip minimum. You can only walk across the lava fields too and in the dark it would be a nightmare on the ankles/knees so we didn't do it. Maybe next time?!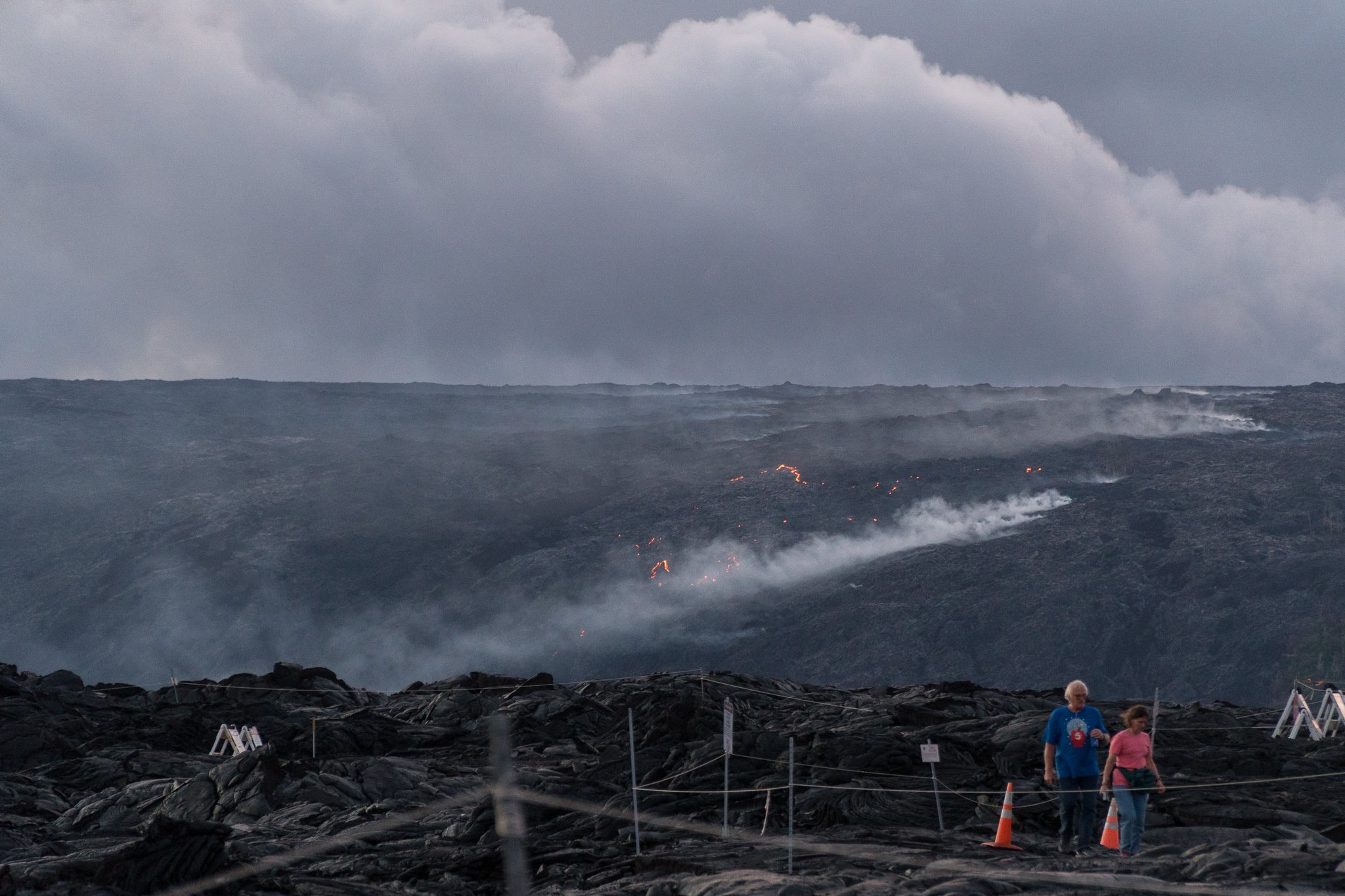 Kilauea is more fluid and much less gaseous compared with most explosive volcanoes. This is why it continuously produces rivers of lava as opposed to massive devastating explosions.
Crater Hike
There are A LOT of hikes you can do in the National Park ranging from quick to half day/whole day missions. We did the Kilauea Iki crater lava lake hike and the Thurston Lava tube. We accidentally did the crater hike in reverse but turns out that was the much easier option!!! Pretty neat walk. Walking through jungle to barren lava rock.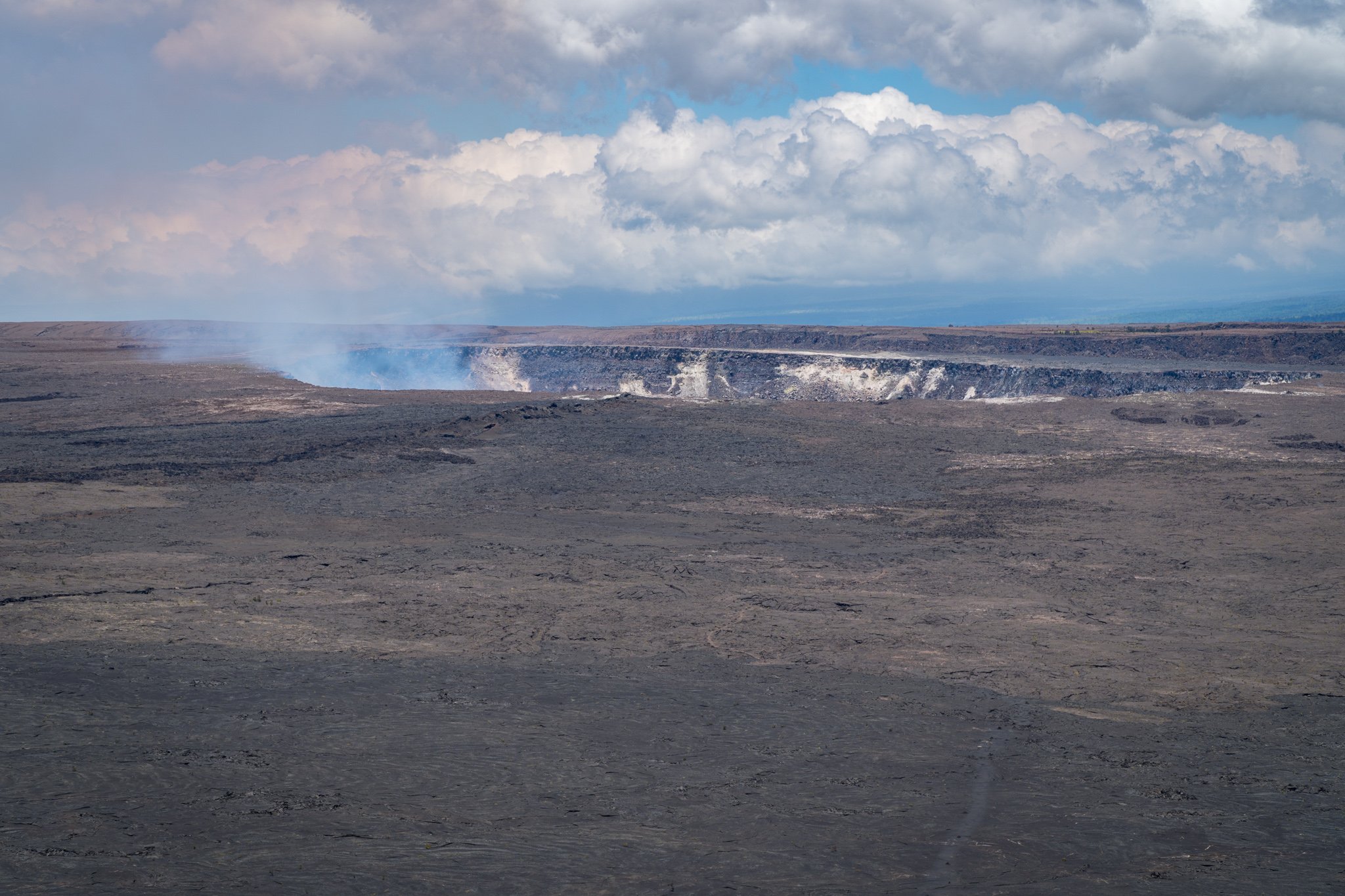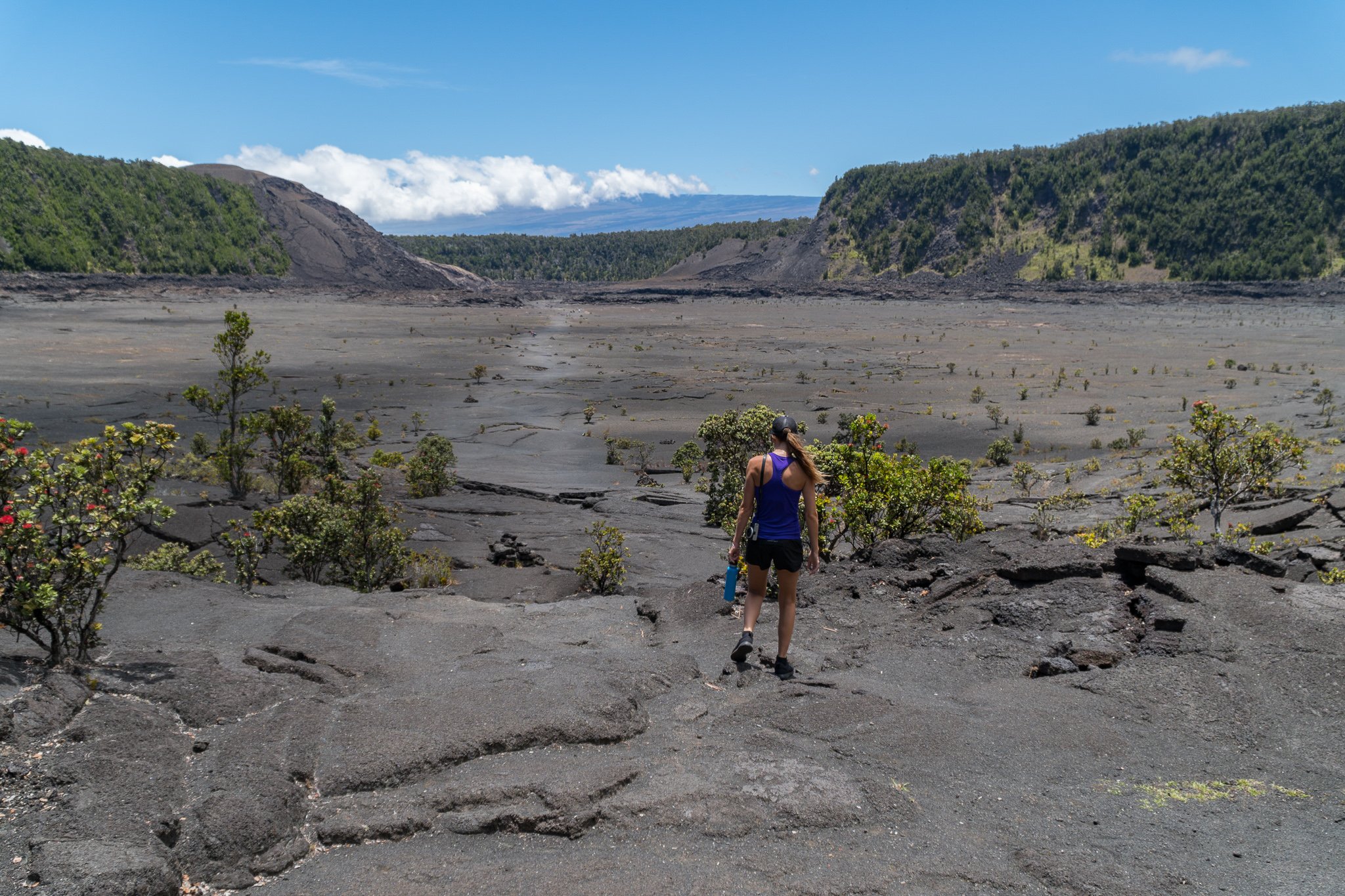 Nahuku/Thurston Lava Tube
The lava tube is a 500 year old lava cave which you can walk through. These caves are formed when a large river of lava slowly builds a ceiling and solid walls, once the lava stops flowing and the last of it passes through the cave is left. There are a fair few tubes in the national park but this is super easy to get to and super easy to walk through. All of them would range in size and this one is pretty decent, I reckon I would've got claustrophobic if it went on any longer :O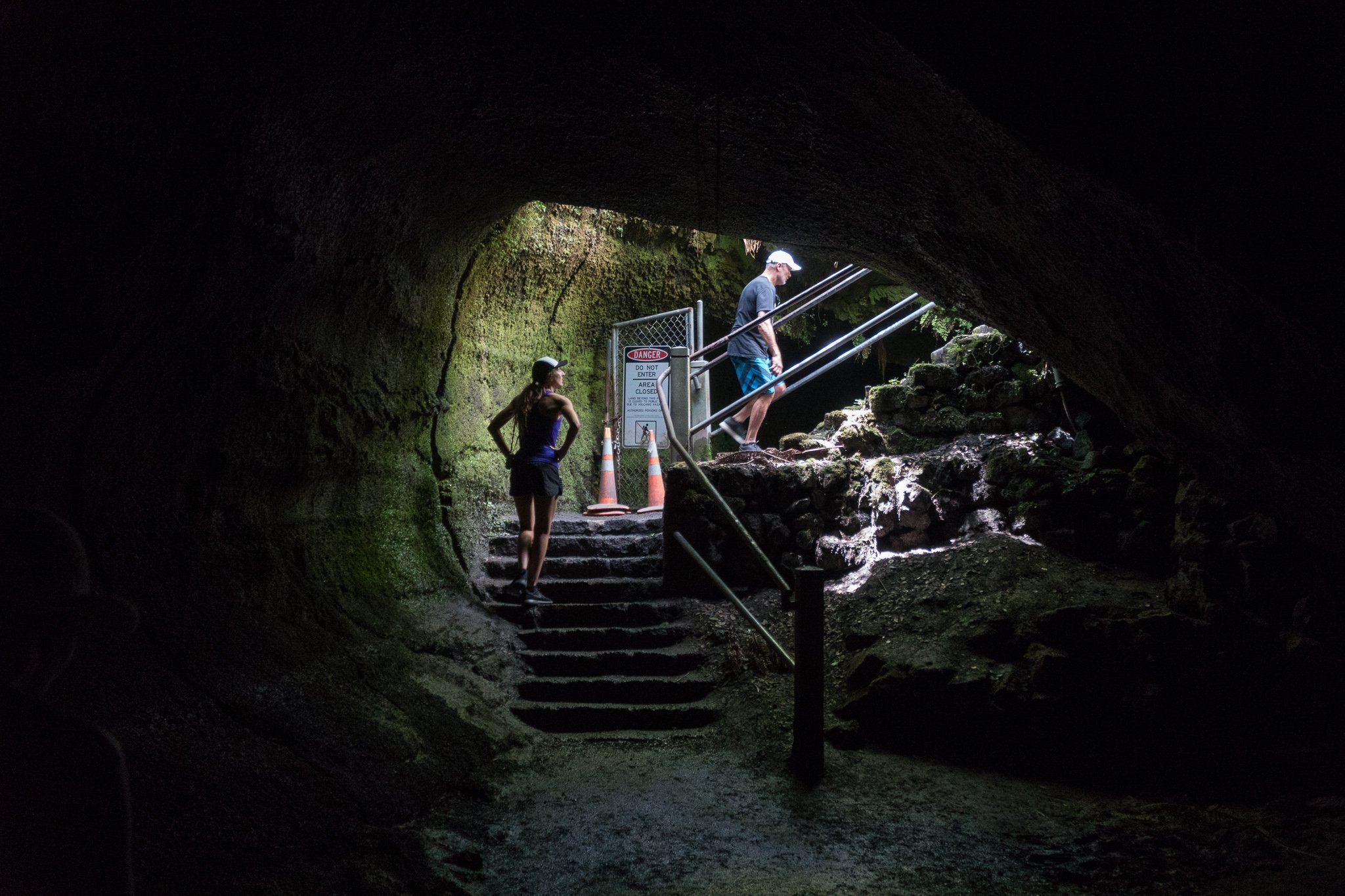 Tips
A pass into the national park is $25 per vehicle (up to 5 people) and is valid for 7 days. It's actually pretty good value really. If you get to the visitor centre early enough there is a free quick tour they run which goes for like 30mins. Our guide was pretty entertaining and we learnt a fair bit. Key learning- ukulele is pronounced ooh (like ew) ku lele.
Hire bikes for the lava flow, the hike would be too tiring. The bikes have lights on them but get there before sunset so you can witness the flow both in daylight and the dark. It also gets pretty busy there too so the early you get there the more likely you'll find a sweet spot to park up and sit back.