On the Southern most point of the Big Island and also apparently of the US is a good old cliff jumping spot. Located in the area of Ka Lae, the Southern Point cliff is about 7ish meters (25 feet) high. Enough to get the heart racing anyway. We didn't actually know it was there and stopped by chance to check it out.  It's normally quite windy in the area so seeing it so calm was cool.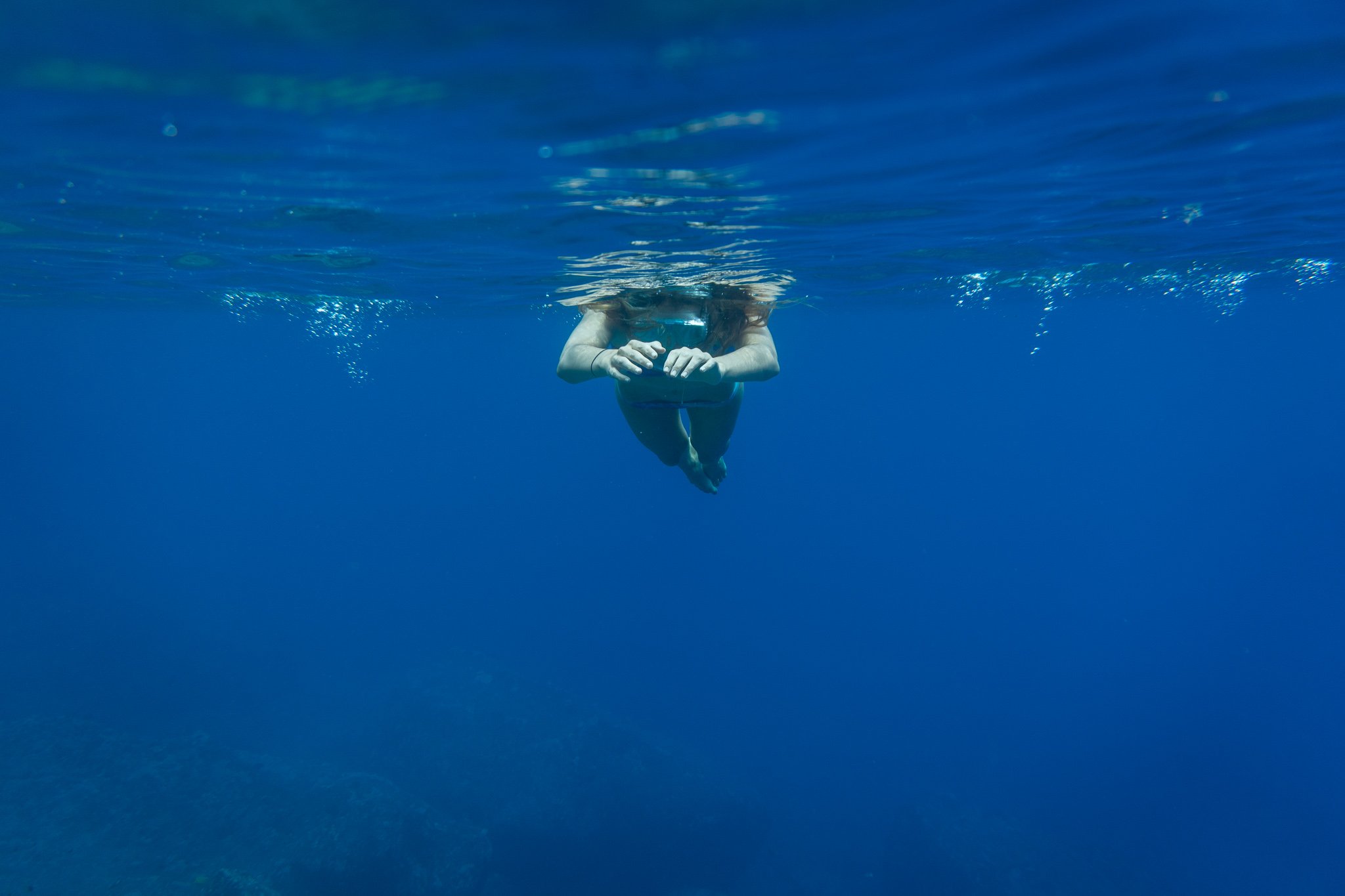 Cliff Jumping
I worked up the courage to jump after my Daniel had done it about 3 times and Clyde a few too! It was the most insane shade of blue, I didn't want to get out!!! ?? So I didn't.. Daniel and Clyde went and got the snorkels and we spent about an hour in the gorgeous water.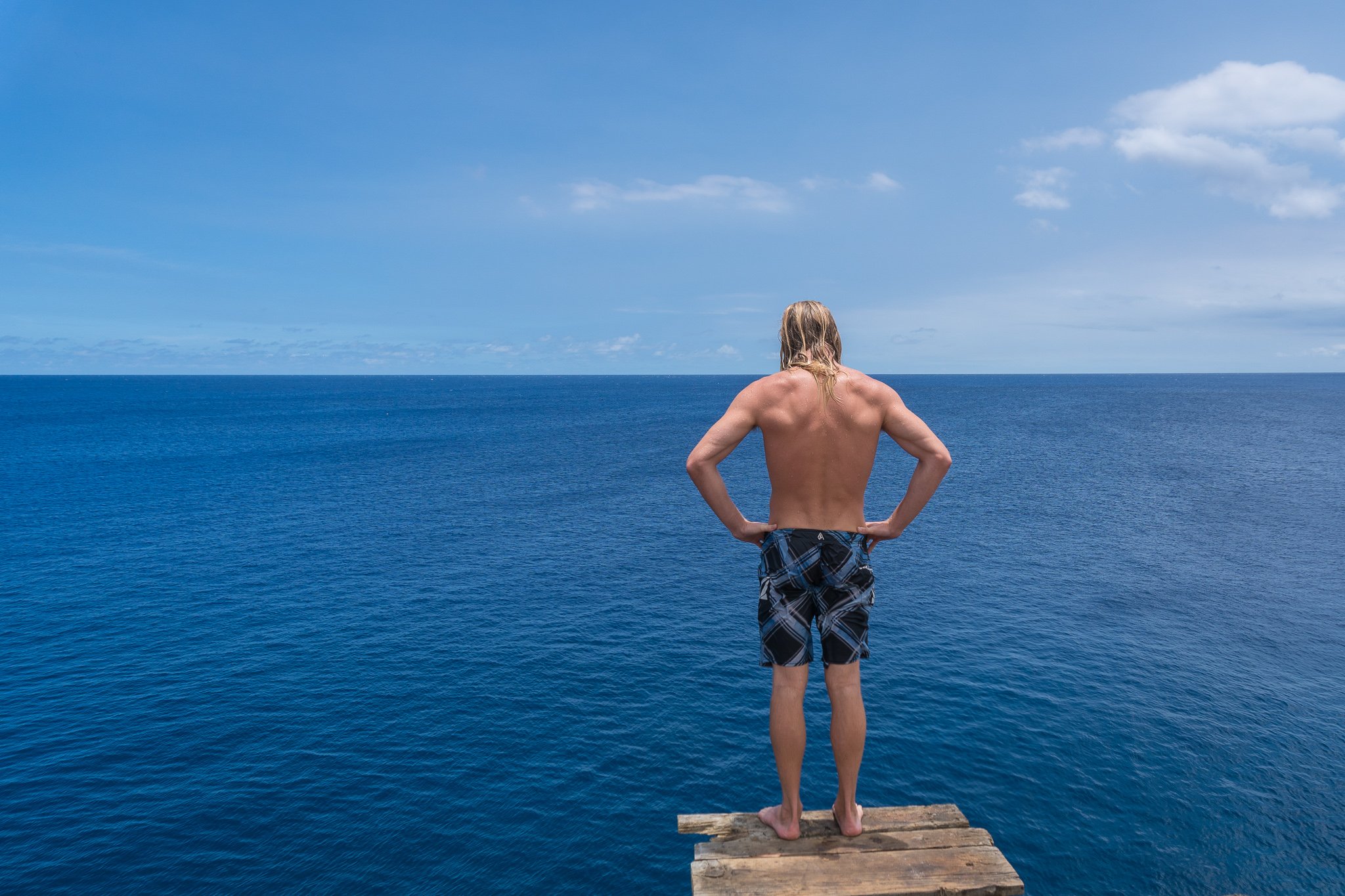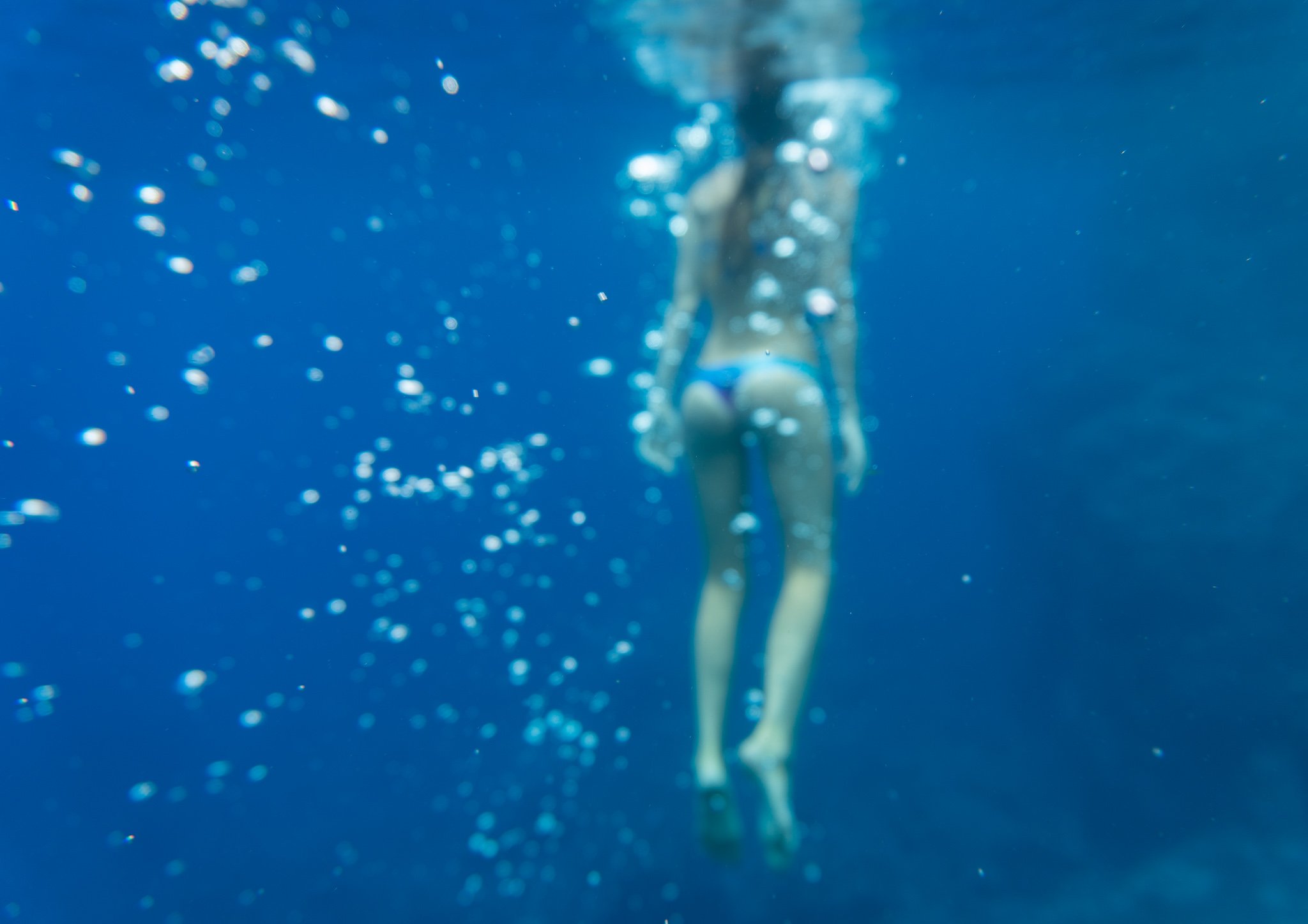 Quite rocky right up near the cliffs as one would expect and it gets deep pretty quick.  At one stage I could make out a big shadow in the distance. Sure enough a massive bait ball swam right by us!  I decided to stay back near the rocks on shark lookout while Daniel swam through it.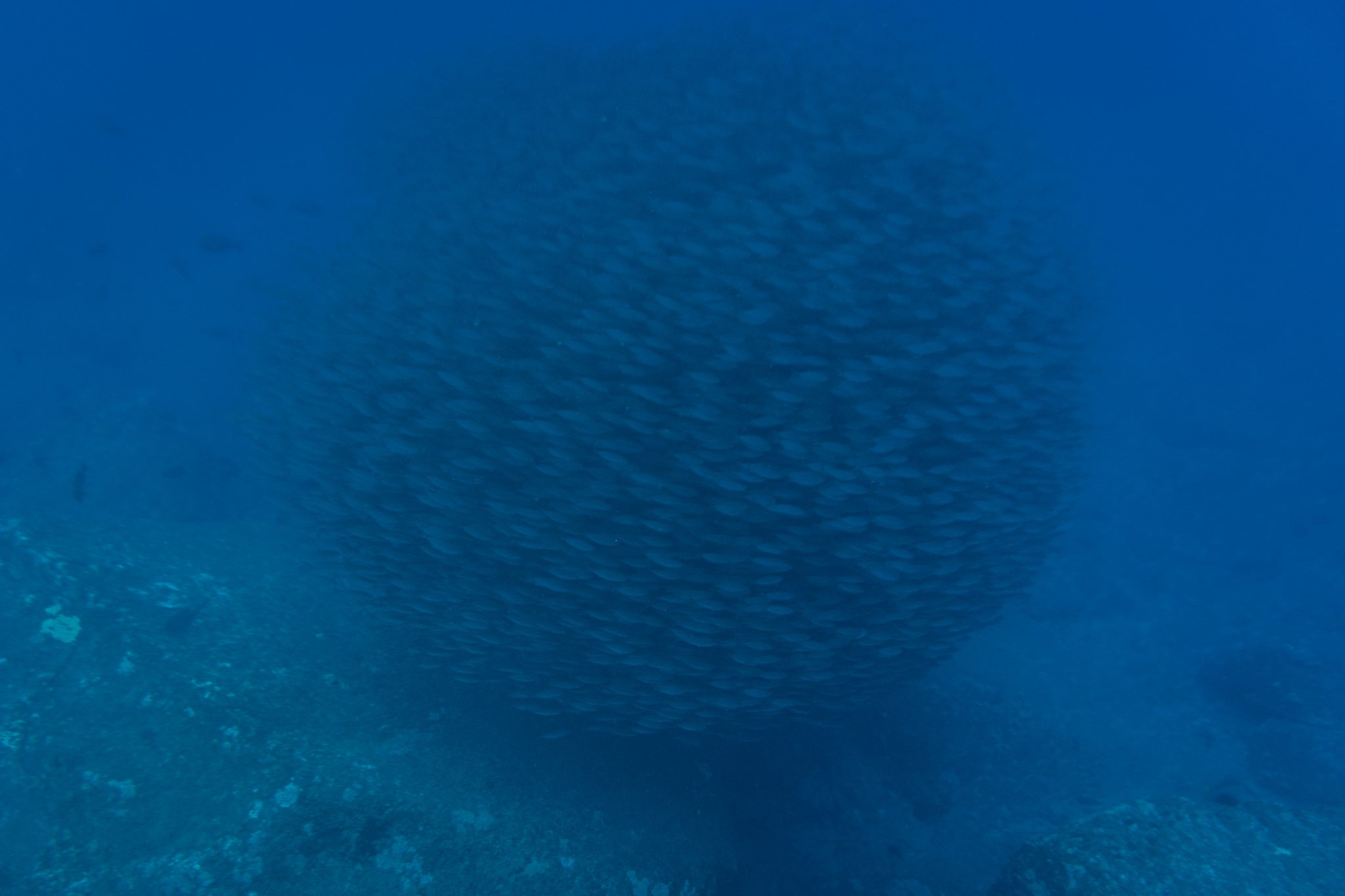 After spending a bloody long time in the water we scaled the rocks and took off towards the Green Sand beach. Realising the 4WD may not make it (and wouldn't have been insured if we got stuck) we decided to head off to Kona. Our next and final destination on the Big Island.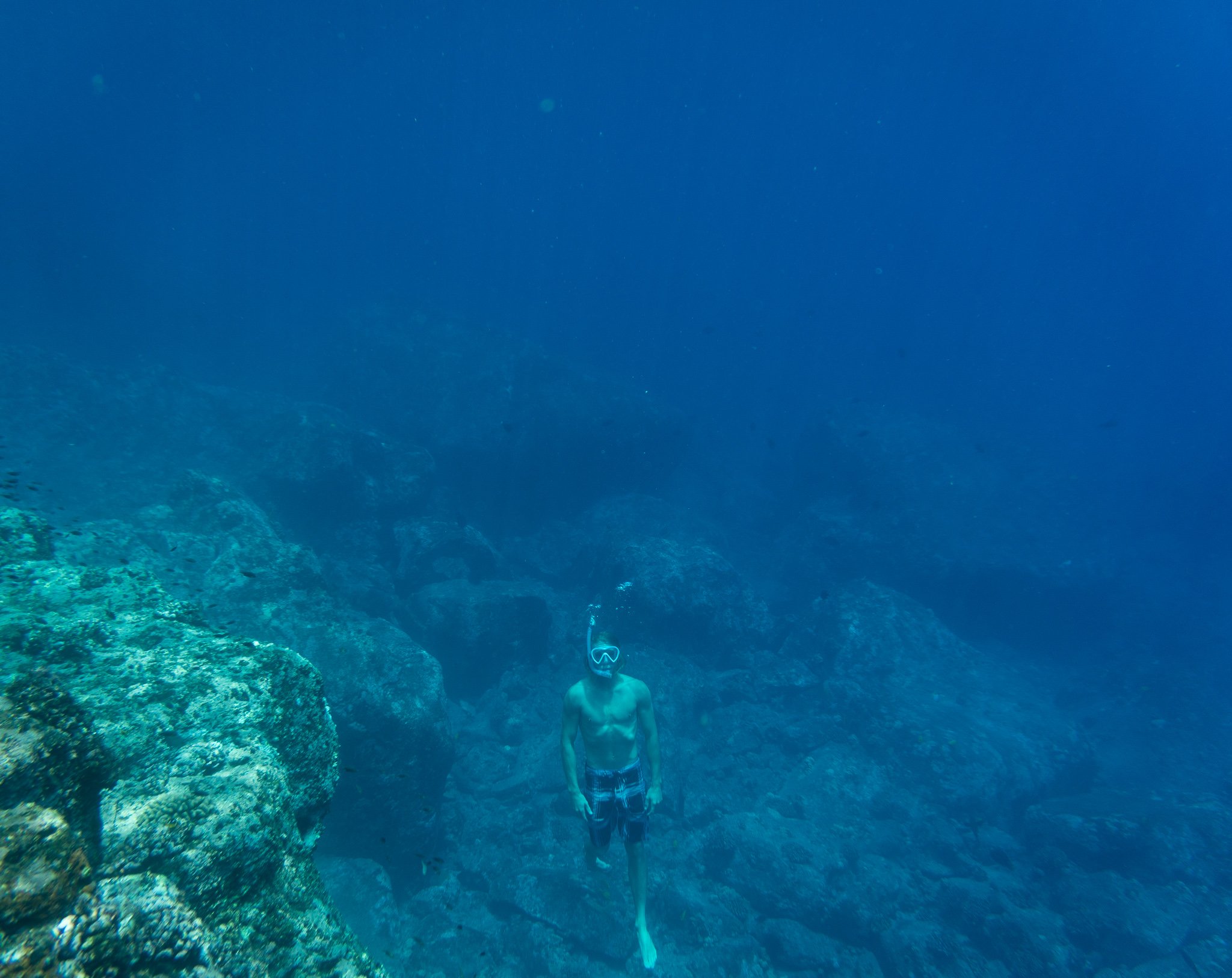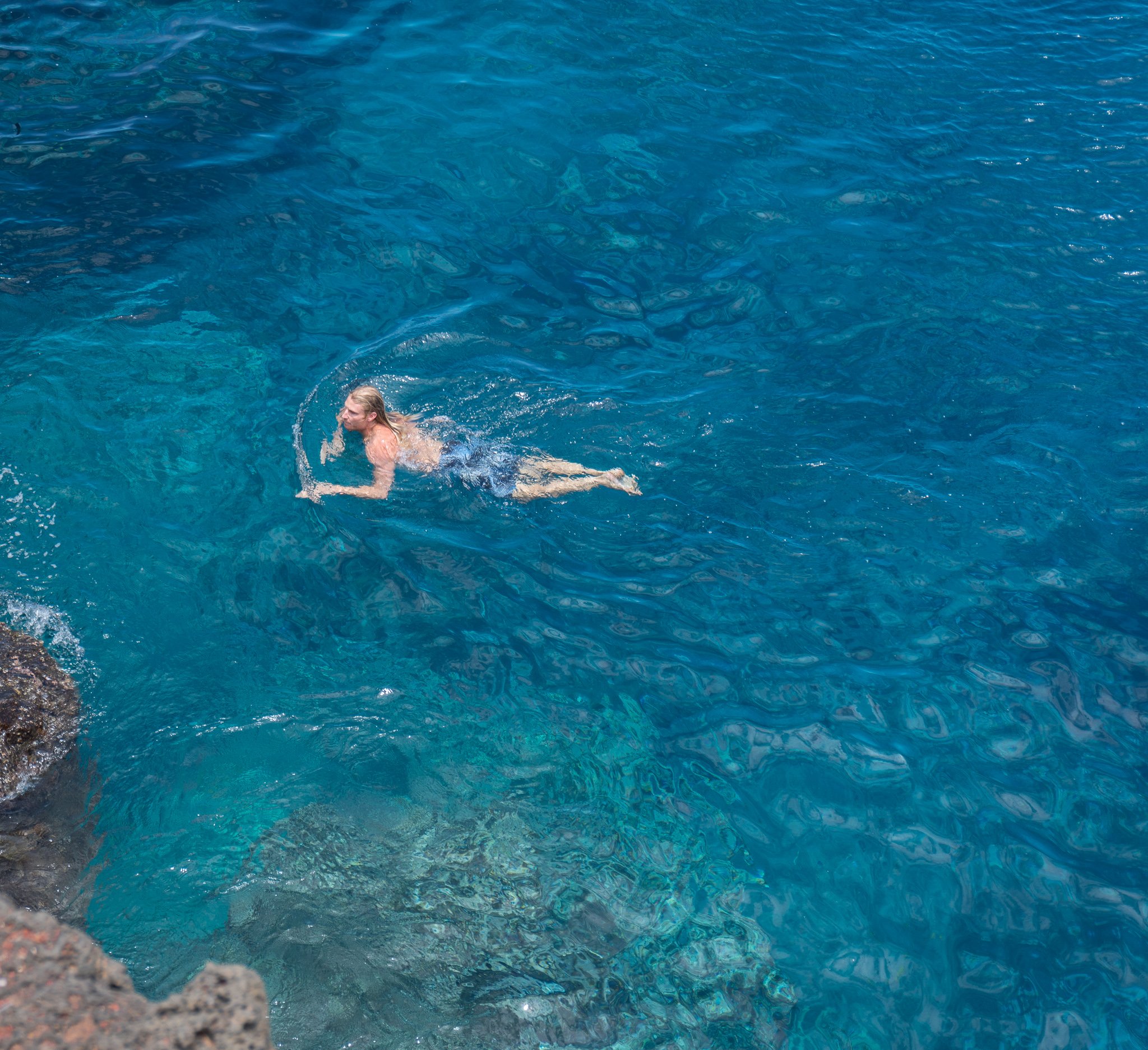 I freaking love the shades of blue in Hawaii. It's so beautiful and seems fake when you're swimming around in it. Stay tuned for more of the Hawaii series! There's actually a lot to share! For previous posts in the Hawaii Series check out-
? Volcanoes National Park, Big Island
?️Mauna Kea sunset, Big Island
Hope you enjoyed your virtual cliff jumping experience with us! We certainly did ✌️